Back to guides
3 min read
All you need to know about goals in theLIFEBOARD: what they are, how to create and manage them and a few tips.
If you are new to theLIFEBOARD and don't know how to start, don't worry I am here to help.
We created theLIFEBOARD based in two principles: simple and easy. Creating a goal is not different 😉
In this article I would like to explain how to create and manage your goals within theLIFEBOARD. You will be ready to go in a few steps. But first, let's go through what a Goal is in theLIFEBOARD
What are goals in theLIFEBOARD?
Goals are something specific you want to achive once and normally have a target date or a deadline. Some examples of goals can be:
write a book
run a marathon
Grow my youtube channel to 10.000 subscribers
How to create a goal
You will have everything you need on the Goals/Habits page. From there you will be able to create your Goals.

Click on create a new goal and a new window will be opened. Here is where you dare to dream. On the first part, name your goal, add a few more details in the description and choose a target date it to make it accountable.
TIP: Be realistic with the date, we often overestimate what we are able to do in a period of time.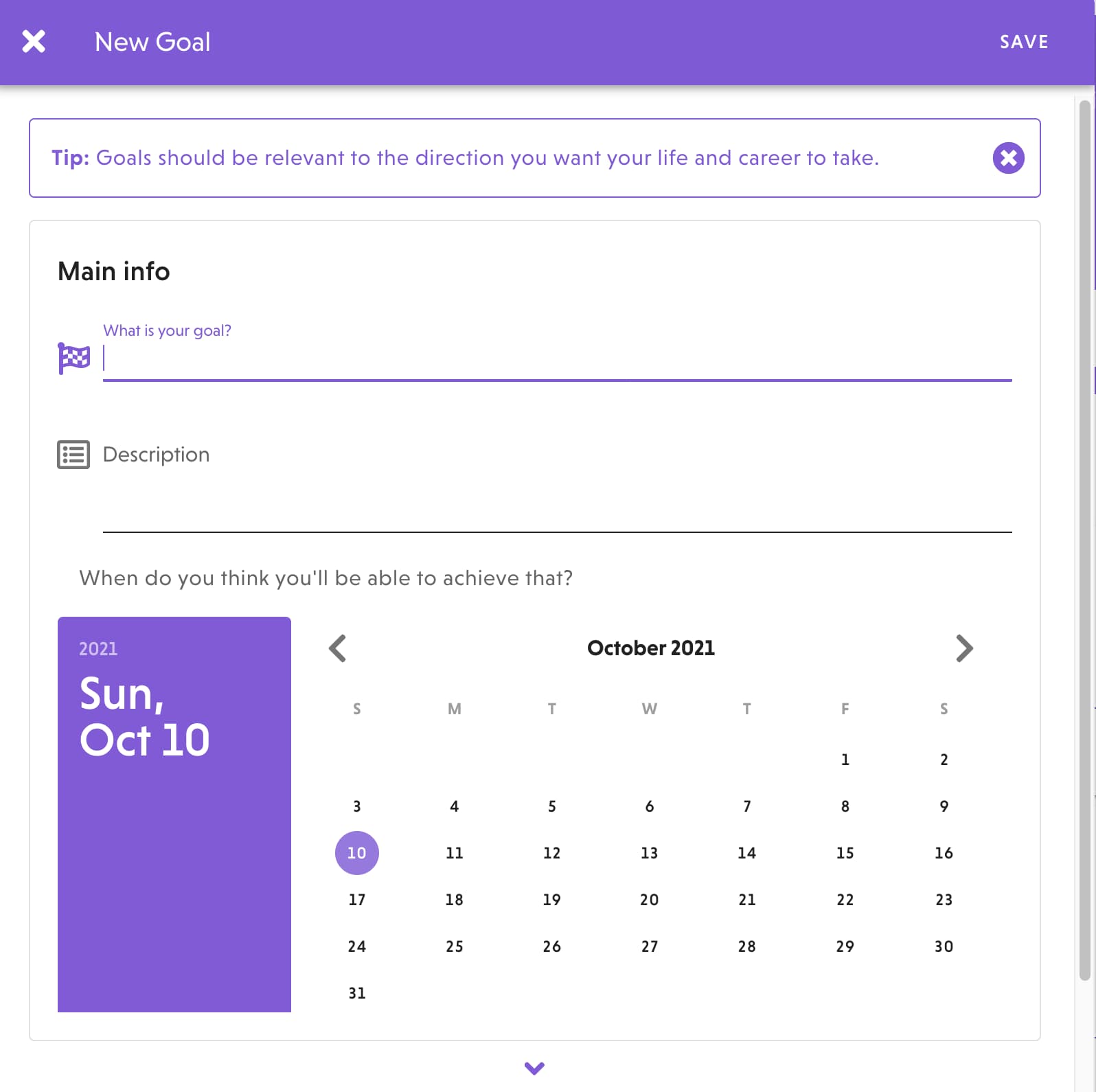 If you scroll down on the same window you'll find the fun part: Motivations and Milestones. Why do you want to achieve that goal? This is the most important question (even more than the goal itself!) because it will be what keeps you moving during the process and what you will need to think of if you lose motivation.

An last but not least, Milestones. If the goal is too big you may feel overwhelmed, however if you break it into small milestones they will become easier.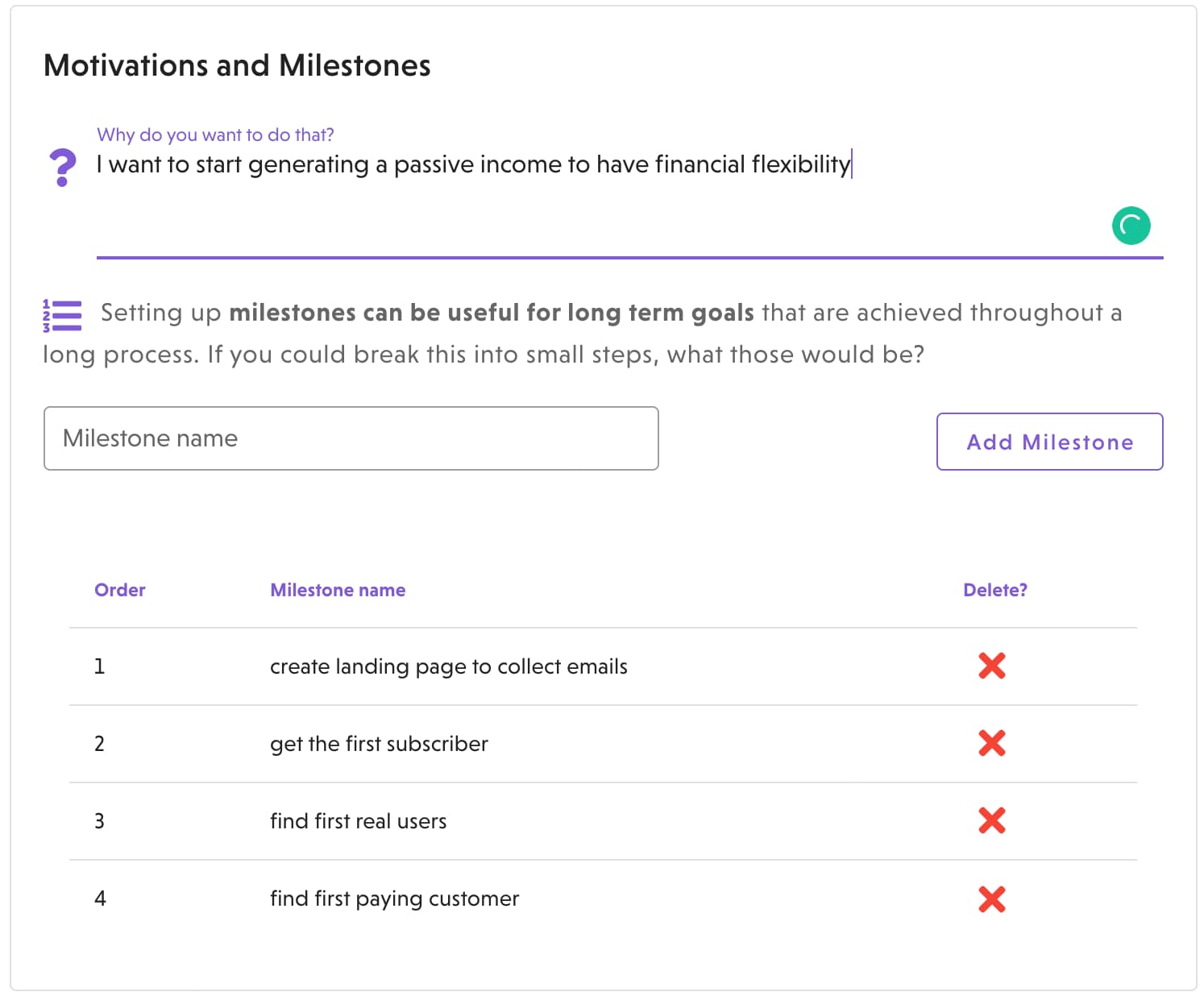 TIP: make every milestone super easy and simple and the feeling of accomplishment will keep you running.
How to edit, delete or complete your goals
Keeping your goals updated is a good practise so you might need to review them from time to time. To edit a goal, just click on the three dots button of the goal you want to edit to open the a menu and then click Edit:
From time to time you'll see notifications to let you know if one of your goal's target date is close or overdue. Keep an eye on them 👀
To delete a goal, just click the delete button.
Once you've achieved your goal, click on the complete button from the menu 🎉
That's all! Easy right? Now is your turn.
PS: If you have any question, feel free to send us a message from the contact page and we'll get back to you as soon as possible 😉
Are you ready to start your productivity journey?
Enter your details below to get early access to the application, all the content and join the community. We're still working on some of the functionalities we want to include in theLIFEBOARD but you can start using it straight away.